Necol Williams
MDS Coordinator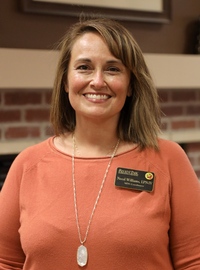 Necol became a nurse in 1997. She has 25 yrs in healthcare with 16yrs of MDS experience.
Growing up she wanted to be a SW and/or a cosmetologist, the idea of becoming a nurse never came to mind something she wanted to do. That was until her mother died.
Necol's mother was an LPN with specialty in geriatric and psych nursing. At the time of her death, she worked as a psych nurse at a facility in small KS community. Necol's was so loved by her residents/clients that every one of them attended her mothers funeral and the rest is history. She was recently accepted to the LPN program.
Necol and her husband love spending time with their large family of 5 children, 4 children in law, 3 grandchildren, traveling, entertaining, and attending concerts.