A Message From Brian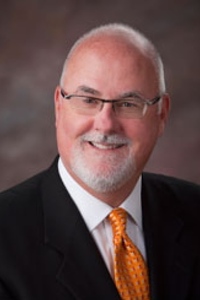 Welcome to Regent Park Rehabilitation and Healthcare
I was born and raised in Wichita, and for the past 30 years, I've been involved with long-term care – as an administrator, an owner, and as a son of aging parents who needed and received such care. Those experiences drive my commitment and promise that Regent Park will never be 'just another nursing home'.
Our seniors and their families deserve more – they deserve Elegant Care.
We are proud to provide this care, attention and more within a uniquely designed environment that is like no other in our Wichita community. You have my commitment and my promise.

Brian S. Warren, President