Nakia Caldwell
Weekend House Supervisor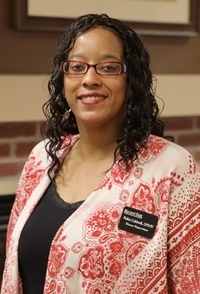 Nakia Caldwell has been in the medical field over 21 years and has experience with Geriatrics, Clinical and Corrections nursing.
She started as a CNA in 2002, worked up to CMA and then became a Restorative Supervisor. She has experience as a medical assistant and received an Associate Degree before becoming a LPN from The Wichita Area Technical College.
For relaxation, Nakia loves retail therapy, writing poetry, and painting. She has three sons.
My mottos are: Nursing comes from the heart. Take care of your staff and they will take care of you.
TEAMwork makes the DREAMwork.