Tamara Wyss
MDS Coordinator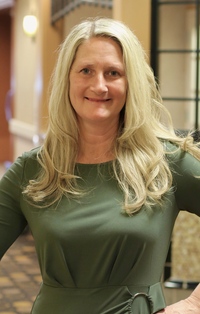 Tamara has worked at Regent Park Rehabilitation and Healthcare for nine years as a MDS Coordinator, and she has worked for Foundation Properties 15 years.
Tamara has 21 years of Nursing experience in LTC. She began her career as a Dietary Aide, then as a Certified Nurse Aide before becoming a Licensed Practical Nurse in 1997.
In 2010 she completed her Associate of Science in Nursing from Pratt County Community College.
Tamara is also a clinical and on campus Instructor at Butler County Community College for Allied Health.
Outside of work, Tamara enjoys traveling and spending time with family.