Melanie Cushman
Admissions Coordinator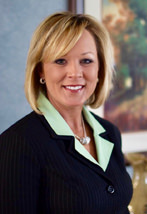 Melanie has worked at Regent Park for nine years. Melanie is an LPN and has a total of 27 years of long term care and geriatric experience. Melanie has experience as a CNA, charge nurse, clinical director in an assisted living home, medical records coordinator, and wound care nurse. Additionally, Melanie holds an Adult Care Home Operator Certificate.
Malanie is dedicated to helping residents get the care that they need when they need it the most, and to be able to get that care from the highest qualified professionals. She takes pride in helping residents, as well as their families, navigate through the skilled nursing or long term care process.
Outside of work Melanie enjoys spending time with her husband and children. She also enjoys her dogs, boating, traveling, listening to music and playing golf.